Welcome to the Lewes Darts League website
The 2016/17 League season has now ended, finished, ist kaput! Congratulation to the Tally Ho B for retaining the League title - pictured below some of the less photogenic team members collecting their trophies on Finals Night.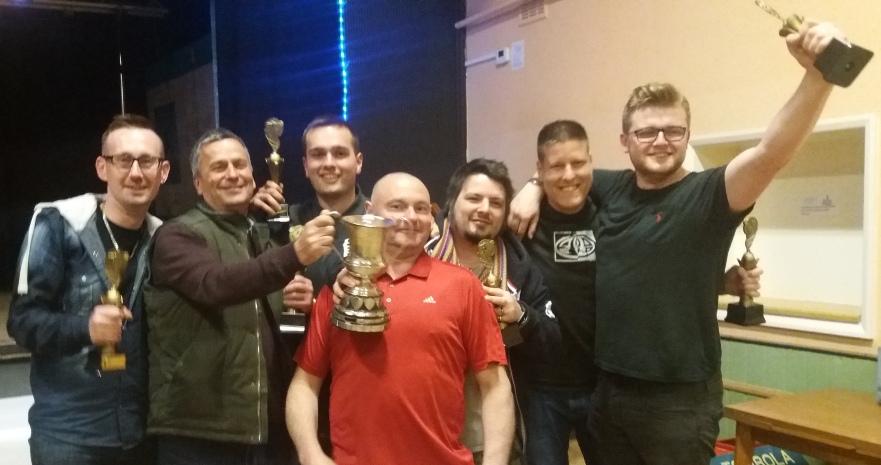 All league player results have now been received and the pages updated. There are a large number of the physical result cards not yet in my possession, so please could I ask all Captains / Vices to have a look round for them and return them to me on/before Finals Night (19th May).

League Charity Night - Tuesday 9th May - Tally Ho
The League charity night was held at the Tally Ho on Tuesday 9th May, despite a small turnout we raised a grand total of
£185.70
for charity, from a combination of entry fees, raffle and donations.
Winner of the Singles competition was: Paul Dickens
The 'blind' Pairs was won by Liam Griffin & Symon Smith
...
If you spot any mistakes (there have been a few!), or there is something you might like on the site, please let me know and I will see what I can do.
The League is kindly sponsored by: