Summer Charity League - 2017
Fund-raising for St Peter & St James Hospice
Sadly the 2017 Summer Charity darts league is now over :o(
Finals Night
was held on 22nd August at St Mary's, added to the £527 raised by the teams during the season, topped up by a raffle and comp entries on the night, the total amount raised from all sources was
£618
. A bucket collection at the end of the night raised a further £18.97.
St Mary's raised the highest amount of any team, pictured below Garfield Courcha with the Charity Cup and cheque for St Peter & St James hospice.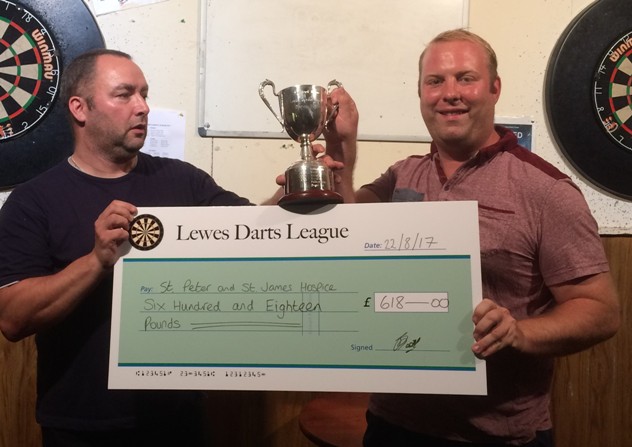 Finals Night itself consisted of a blind-pairs comp followed by some singles.
The blind-pairs was won by 'Gazza and Hazza', memorialised below, it took lots of photo's and a flattering camera angle to get the joint chin count down to single figures...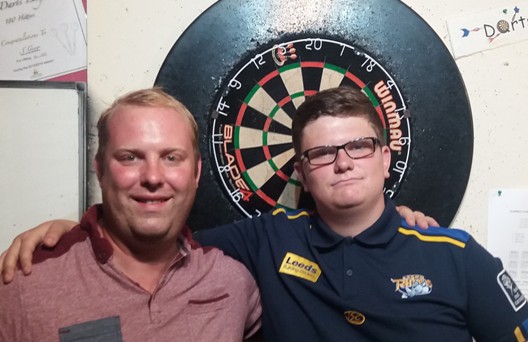 The singles was won by the mercurial Dave Trott, beating Ryan 'Birthday Boy' Rodders in the final...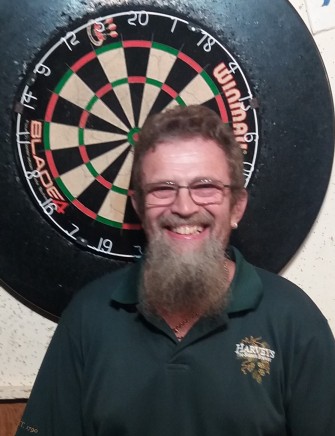 Lastly, and some would say 'leastly', pictured below Dave Trott receiving the League Cup for having edged the League win on Game difference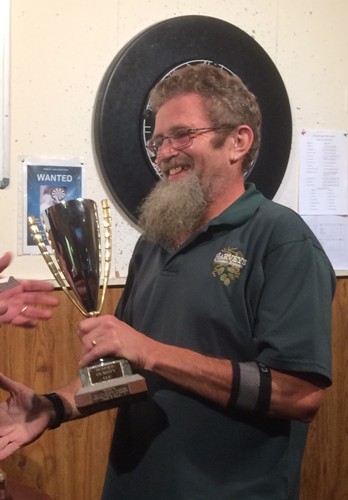 League Table

Weekly Fixtures & Results