Summer Charity League - 2018
Finals Night
As Autumn breaks on the horizon, the larks sing no more and the first frosts of Winter encroach, it's time to put this Summer League to bed!!
Finals Night was held at the Brewers on Tuesday 21st August, well attended, and despite over-running a bit (sorry Liam!) a really good evening.
The charity selected by our hosts, the Brewers Darts Team, was St Peter and St James Hospice.
The Brewers also raised the most money for charity, when combined with the funds from the other teams, on the night entry fees, raffle money and donations the grand total for this season is: £1162.56.
Unfortunately I missed getting any pictures of the trophy presentations, so instead we'll have to go with mugshots of the night's competition winners...

Blind Pairs
Won by the "M&M's" - Micky's Whiting and Pakcham...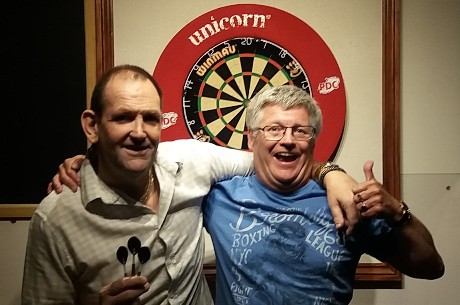 Late-Night Singles
Pictured below the finalists, Messrs Geer and Jackson. In a closely fought battle, ginger youth beat grey experience...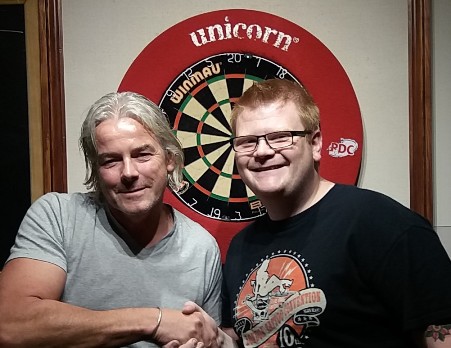 Fund-raising for local charity
In the final week of the season, and in a double-header brought about by 'Football
_not_
coming home', this year the Lewes Charity Summer League has been deservedly won by
The Dorset A
, aided by the pot-hunting, and ever youthful, Trotty...
Congratulations to all those involved
League Table

Weekly Fixtures & Results